WELCOME TO 345 CONSTRUCTION SERVICES
For further details or more information please call or email and we'll be more than happy to have a chat.
Our business is built on
honesty, trust & professionalism.
Based in the West Midlands and operating all over the UK, we are a team of respected builders and carpenters who are highly regarded for our quality service in an efficient and timely manner.

We pride ourselves on our professional, yet very personal relationship with all our clients.
Your renovation or extension is not just another project to us. For us, we're building your family home. That's something that's very personal to you – and it's extremely important to us.
If you are considering an extensive renovation or adding an extension to your home, then we would be more than happy to offer a free consultation, exploratory conversation or assist with advice or information.
345 Construction Services 

Our Address
Sutton Coldfield
West Midlands

Phones
Please call us on
07915 115296

Our Emails
Drop us an email on
info@345constructionservices.co.uk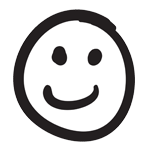 We are completely satisfied with the works that 345 carried out at our home. We started with a single storey extension but that soon developed into a two storey wrap around. They were extremely helpful, offered valuable advice and were good value for money. They ensure attention to detail is always been met and were fantastic in guiding me through the process. They tackled on-site challenges but more importantly they were open and honest with us. Thank you again for what you have done!